Platinum Edition Modems
Delivering performance under the toughest environmental conditions, Subnero's platinum edition modems are designed to meet rigorous quality standards mandated by sectors such as defense, oil & gas and subsea engineering. All devices are subjected to environmental stress screening (PCBA and unit level) before shipment. They also meet IPC class 2 workmanship requirement of PCBA and are conformally coated. This modem also provides options for customization and extension at many levels, allowing network protocols as well as physical layer algorithms to be implemented and tested easily.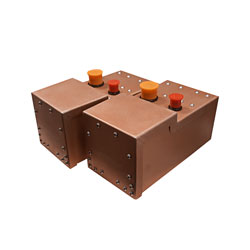 Embedded Configuration
WNC-M25MPE3
Designed with ease of integration and flexibilty as the primary focus, this modem is ideal for integration to underwater platforms (AUVs, ROVs).
Surface Configuration
WNC-M25MPS3
A modem in the surface configuration operates on external power source and can be deployed from the surface.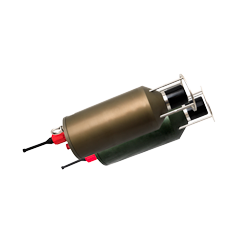 The applications can be develeoped using a simulator before the commercial deployments. The modem runs the UnetStack underwater networking stack, and provides a wide-range of functionality such as data transmission, navigation, time synchronization, and networked operations.
Detailed documentation is available on the UnetStack documentation page.
Brochures

Subnero Underwater Modems

Subnero Underwater Modems Technical Specifications